Softub Pumps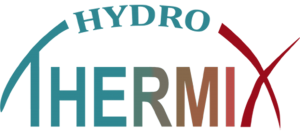 Softub Replacement Pumps with Pre-Installed Thermal Wrap
Tub water circulates through a serpentine path in the Thermal Wrap,
collecting the heat generated by the pump/motor and recycles that heat to the tub water.
This patented heating system is designed to replace your existing Softub coil wrapped motor and pump. The Thermal Wrap – Heat Recycling System captures and recycles the waste heat "energy" produced by the pump/motor and delivers that heat to the tub water just like the Softub pump.
Through the past 20+ years we have supplied hundreds of Thermal Wrap Heat Recycling system for Softub applications. We have also supplied more than 30,000 Thermal Wrap systems for spas other than the Softub brand.
Softub Systems Include:
Motor & Pump with Pre-Installed Thermal Wrap Heat Jacket
Motor:
Mfg: Century
HP: 1 – Service factor 1.0 (1.5hp SPL/Up-rated)
RPM: 3450
Single Speed
Volts: 115
Amps: 12
HZ: 60
Frame: 56Z (48Y)
Thermally Protected
Softub Original Pump / Wet End: (pre-installed on motor)
Manufactured by Vico/Balboa for Softub
1 HP (1.5HP SPL)
1 1/2″ Industry and Softub Standard Connections
(threads measure 2 3/8″ across)
Thermal Wrap Heat Jacket: Pre-installed on motor
(top port on Thermal Wrap is plugged and not used for Softub applications)
32″ – 3/8″ ID Tubing & 4 Tubing Clamps: (Included with Model: CSCD) for making tubing connections between the 2 ports on Thermal Wrap and the in and out ports in existing plumbing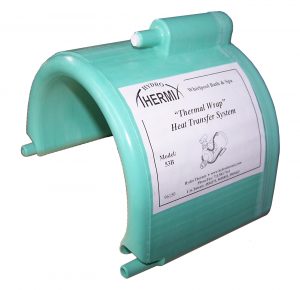 Efficient…
● Thoroughly tested with a proven track record
● Patented design, over  1,000,000 in use.
● Special thermal conductive inner heat  transfer liner.
● Models available for most Spa/Hot Tub & Jetted Tub Pumps
  Economical…
● Maintenance free – no moving parts to wear out
● Helps keep motor cooler increases motor longevity and efficiency
● Cost less than electric heaters
Safe…
● Manufactured of non-conductive materials
● Non electrical
Available in Three Standard Models / Configurations:
Model: CSCD (Center Suction x Center Discharge)
Model: BSFD (Bottom Suction x Front Discharge)
Model: CSSD (Center Suction x Side Discharge)
Custom Configurations available.