Home
Premier Brand For Hot Tub Pumps
Premier Brand For Hot Tub Pumps
Hot Tub Pumps & Accessories
"Thermal Wrap"
Also known as:
Heat Transfer System / Heat Jacket / HeatFlo
Heat Recovery System / Heat Recycling System
This patented heating system for whirlpool bathtubs, spas, and hot tubs captures and recycles the waste heat "energy" produced by the pump/motor and delivers that heat to the bath or spa water. The Thermal Wrap system will maintain water temperature and prevent heat loss caused by the whirlpool action. The system allows the motor to run cooler; increasing the motors longevity and efficiency. There are no moving parts and nothing to wear out. Made in the USA!
What Makes Us Different
Tub water circulates through a serpentine path in the Thermal Wrap, collecting the heat generated by the pump/motor and recycles that heat to the tub water – where it belongs!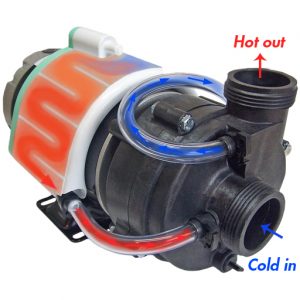 Snap-It-On…And Enjoy Free Heat!
Thoroughly tested with a proven track record
Patented design, over 1,000,000 in use.
Special thermal conductive inner heat transfer liner.
Models available for most Spa/Hot Tub & Jetted Tub Pumps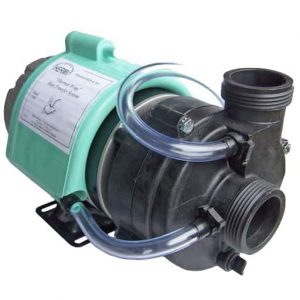 Spa/Hot Tub Pumps with Thermal Wrap
Maintenance free – no moving parts to wear out
Helps keep motor cooler increases motor longevity and efficiency
Cost less than electric heaters
No additional electrical circuits required for installation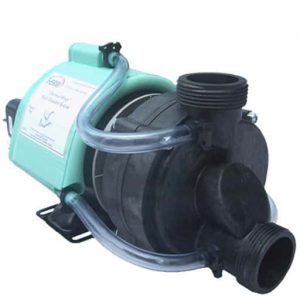 Whirlpool Bathtub Pumps with Thermal Wrap
Manufactured of non-conductive materials
Non electrical
Self draining design
Our Customers Speak for Us
Jared S.
Hydrothermix was extremely helpful in sorting out some installation issues with the pump. Fast shipping, A+++ customer service.
Justin J.
This is the best stuff on the market. easy to apply and remove. Our spa maintenance company had no hassles whatsoever adding this thermal sleeve.
Mat M.
Most helpful company I've dealt with on eBay. Extremely top tier customer service. Would only deal with them when it comes to hot tub servicing.
Quality and Service is something we take seriously.
America's Favorite Hot Tub Pumps
Hydro Thermix – Manufacture of the patented "Thermal Wrap" Heat Recycling & Recovery system for hot tubs, spas and jetted bathtubs.